Meghalaya never fails to surprise. This abode of clouds with its wonderful weather all year long is truly the "Scotland of the East". I wanted to do something different this time and a recommendation came in the form of visiting the Grand Canyon of Laitlum. Located in the East Khasi hills, it took us about 45 minutes from Shillong and we had to pass through the more popular Smit village.
We drove through what seemed to be a normal hilly and winding road when suddenly we came to an abrupt end to the road and our guide told us that this is where one could truly experience "a walk in the clouds".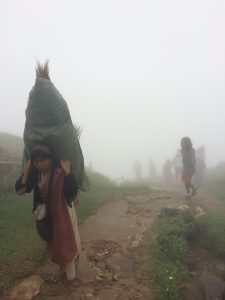 We walked a few metres and were greeted by miles and miles of grasslands on each side of the road that took us to the edge of the cliff. As we looked below, a huge gasp escaped us as we saw the steep unending valley. The fog slowly lifted to give us a view of what the canyon held…all we saw were bunches of clouds slowly rising up to where we were standing. On a closer look, we could see a narrow road with people walking up, cautiously balancing their baskets on their heads, lugging the broom plant all the way up from the valley.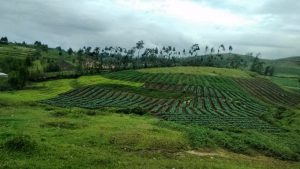 Driving back, we could not help but notice that there are hardly any houses in the area. A few that we saw were amidst farmlands that mostly grew potatoes and cabbage. This is the countryside one should not miss whilst visiting Meghlaya.