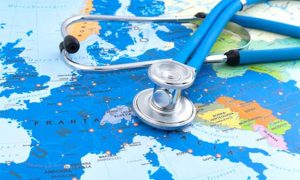 Medical Tourism in India is big and there are plenty of reports to suggest how it is growing at a rapid pace. Apart from international patients, there are many who seek medical support for long term ailments from some parts of the country that do not have the facilities. It is in these times, that the expenses for the patient and the family increases manifold.
I recently caught up with my friend from Imphal. It had been long since I spoke to her and suddenly her messaging on watsapp had come down. Living in Imphal for her was like living in utopia- amidst nature and friendly people. Whilst everything was going smoothly, her mother had not been keeping too well lately. A train of visits to the doctors and she knew she had to move her to a bigger and better city for her to be under proper care. My friend decided to move her mum to Delhi.
Little did she know, that this event would make her realize how much she needed a 'home". Having booked in a decent hotel close to the hospital for over two weeks, she increasingly found herself being stressed over things. She could never point out why she felt the way she did until one day she realized that the problem lay not in the hospital but where they were staying. She shared her concerns with some friends (including me) and it was then that one of them recommended a home stay. She was not very convinced that someone would let her stay at their place especially with an ailing patient. On the other hand, she was spending a lot on post operative care and it was not advisable to undertake the long journey back home.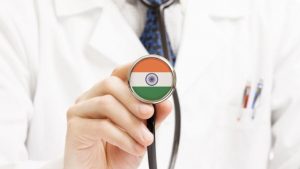 She started looking at the range of homestays and talking with some of them. She was convinced that if she had to survive the turmoil of long term medical care in a new city, she just had to move her mother to a place that is "home".
Her stay is supposed to be a long one – almost two long months and needless to say that she has not regretted her decision. She spoke to me at length and I decided to put a few points to share why she chose a homestay over the hotel closer to the hospital. To anyone looking for a homey place for a patient to recover, this is what she discovered:
Cost Effective
Medical treatment is not easy and the first thing that affects you is the cost. As much as she tried to budget, she would always find herself being a little short of money. A decent hotel was the primary reason that was eating into her pocket. A homestay on the other hand is more economical and viable. She saw a large chunk of savings having moved to a homestay.
A home is a home after all
A hotel can give you comfort and luxury but these two were the last things on her mind when it came to bringing her mother back home after her surgery. She needed a place that could support her new diet plan. A place where she could move about at her own pace and still have the privacy. Most importantly, she did not want to be seen as an ailing person in a place full of strangers. The homestay covered for all of the above and more.
Cleanliness and Care
Cleanliness was of utmost importance to them. Luckily my friend's mother did not suffer too many side effects but when she did they needed to clean up the mess as soon as she felt unwell. This was something that came to them promptly at the homestay as compared to the hotel where housekeeping had to be called in time and again. The hosts and the caretaker were genuinely caring towards both them.
4. Moral Support by the hosts
Auntie's  illness was a trying time for my friend. She was her mother's support but she yearned for support too. Her  friends and the rest of the family were far and she needed to people to talk to. In such a state of mind, the hosts were very helpful. The kind of moral support they provided her with was like a warm blanket on a cold night. Sure enough, they soon became like family to her.
5. Coping and Adapting to the new city
In her case, she was so new to Delhi.  A person from a small town, she considered herself brave enough to face Delhi. No matter how she managed, she was always a little scared and tensed. Coping was getting difficult but her hosts helped her with a lot of advice about the city and the culture. It made be "ready" to move around the city comfortably.
6. Local people, local advice
Moving in with the locals, she not just felt safe but they were like her "Wikipedia" or "Google". Any query, any doubt was just a shout out and she would get the best advice on transport, food, deals, pharmacies and also how to unwind.
7. Network
Her experience with the homestay was one of a kind. She met with a lot of people. Her stay being longer than usual, she bumped into other guests and increased my network. Strangely it was good for her work too. She even bagged a contract for her art! Thinking about it, she did not think she could achieve this had she continued staying in a hotel!
8. Emergency Services
With a number of people staying under the same roof, she was convinced that had there been an emergency she could count on the hosts and the caretakers. No one would deny her! She felt safe, secure and wonderful being with them.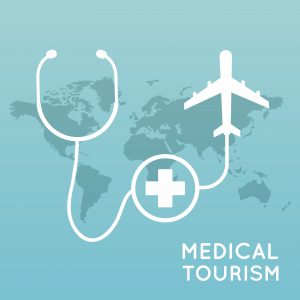 From what I heard, I could feel her experience at the homestay was incredible. When she was leaving, as much as she was happy to take a healthier and more positive mother back home, she was engulfed with a lot of sadness of having to leave behind a home that she had started to think as hers.
The curious me decided to google a bit more on medical tourism.  I found a few sites that can help people to decide on which place to choose for. After all, India is one of the top 5 destinations for Medical Tourism. You could have a look at the following few websites to know more!
http://www.indiahealthcaretourism.com/
http://www.indian-medical-tourism.com/
http://www.medicalindiatourism.com/
http://nomadcapitalist.com/2014/01/05/top-5-best-countries-medical-tourism/
Picture Courtesy – shailendraptil.com, neovision,imtj, bethanyvillage, videoblock
See also –