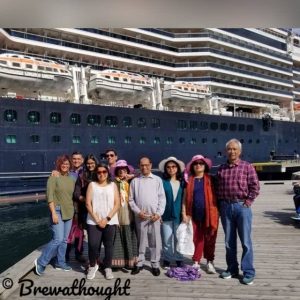 A couple of years ago I shared my thoughts about travelling with kids and how overwhelming it can become. I shared some tips from my own experience about how best to handle infants to toddlers (Mummy's Travel Buddy)
Little did I anticipate that I would be sharing my experience about travelling with elders – and by that I mean travelling with septuagenarian parents.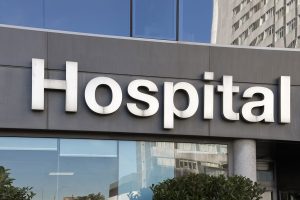 My husband and I went through an entire year of addressing health issues for our respective parents. Our lives took a turn when my father in law was told that he is battling the dreaded word "leukaemia". Even before we could wrap our heads around the news, we found ourselves in the midst of blood tests, hospitals and frequent trips to the oncology ward. Frantic calls from friends, relatives and well wishers kept us on our toes. Days and months were about decisions, medicines, advice and most of all fortitude and resolve. Seeing an independent man dwindle in health was just so unacceptable that in the inner realms of our minds, we had decided that no matter what, he needed to be up on his feet to be able to live a fairly good life.
Simultaneously, my mother was taken ill with severe and chronic spondylosis leading to hospital visits, physiotherapy and sustained medical treatment. You all can imagine how depressed we were as a family. Time and again, we found ourselves worried over small issues that come with the bigger diseases.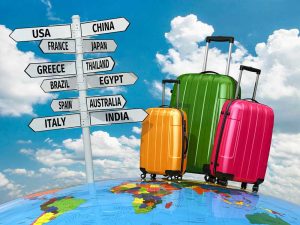 It was then when I felt the only way to recuperate and to get away was to TRAVEL. My head itched and I was restless. In my mind I had this thought of taking a trip with the Elders. When the idea was born, I knew the first resistance would come from me. I battled it in my head for a long time but finally gave it words and shared the same with my husband. Did he think we could take the responsibility of travelling away with both sets of parents to an unknown place? Would it be a decision for ours to make? Would it be risky? Would it be "worth" it? I even called it a "wild idea" since I had no way to understand if it would hold for us.
We decided to "check out" the options – like they say, it never costs anything to dream! So here we were googling and searching – considering health and age, everything needed to be planned well. From flights at convenient times to what happens as soon as we reach. We broke the trip down to the minute. After spending over two weeks on the same, we realised we could do it – rather we should do it. It would be wrong not to mention the detailing that my husband went into. It is in a way so remarkable we almost thought of Travel as an alternate career for him!
We decided to take a cruise ship that would be convenient and carefully planned. After much deliberation about the ships and the fact that my husband is a shippie, we decided to put out the thought to our parents. As if it was waiting to be asked, all four parents gave a yes even before they heard what we had in mind. We realised they too were itching to get out – physically and mentally – out of the traumatic state that they were going through.
Then, started a three month exercise for my husband and me. The basics were done in terms of getting the go ahead from their respective doctors. All doctors asked us to travel without much thought. It was in these months the realisation of travel as a therapy dawned to me. My head ran amok with ideas and how we could make this travel comfortable and elderly friendly. As carefully as we may think we plan, there are times when travel can become daunting and difficult when the co- travellers are heavily dependent on you. As a care giver, it was important that we held it together for ourselves. A thought crossed my mind about sharing some tips on how to make travelling with your elderly parents easier, memorable without compromising on your own fun.
1.Travel Insurance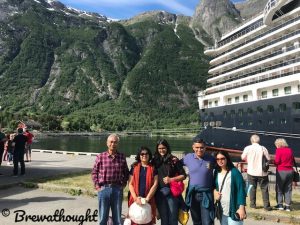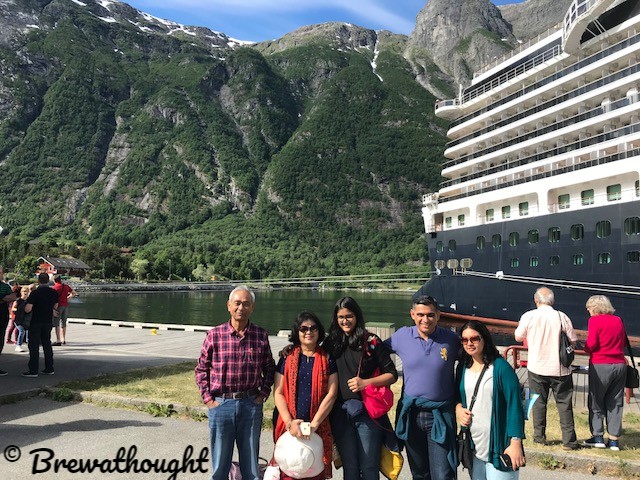 This goes without saying since most of the international travels involves a visa acceptance only if you take insurance. We applied for the Schengen visa and the requirements are varied. Choose your insurance wisely.
We decided to go in for a more detailed insurance for my father in law specifically. Though we knew it would not be necessary, we felt relieved to be covered for any unforeseen circumstance.
2. Choose the destination wisely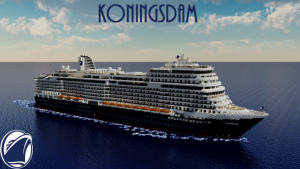 The choice of destination has to be made with utmost thoroughness. Taking everyone's likes into account and also what they had already covered, it was difficult for us initially to look at a destination. We wanted it to be special, clean, convenient and wow! All this was possible only if we took a cruise. With some research on international cruise liners and their routes, we narrowed down to Europe and eventually Norway. Our parents had already seen a lot of Europe but not the Scandinavian region. The choice was made and we were set. Holland America (https://www.hollandamerica.com/en_US.html  )was the liner and we were to board from Amsterdam. We got a little more ambitious and decided to add a few days in Amsterdam followed by Prague on our way back. Whilst the cruise took care of everything, it was Amsterdam and Prague that we had to struggle in terms of places to visit, flight timings and food (half of us were vegetarians!)
Medicines and Medical care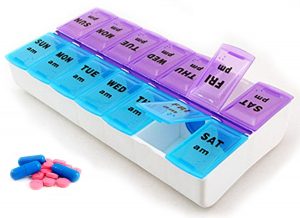 A Go ahead from the respective doctors was a big boost for us as care giving travellers. The oncologist gave us a plan of what to do and how we could handle eventuality. In his words " It is just 15 days". My mother's physiotherapist and her doctor advised her doses. My father and my mother in law got their bunch of medicines prepared and we carried all prescriptions with us.  Though we did research on what was allowed and what was not, it is always a safe bet when it comes to prescription medicines. Did I mention that my teenage daughter was also travelling? We boxed some first aid medicines for ourselves including band aids and it almost felt like a mini infirmary!
Make Use of Support Amenities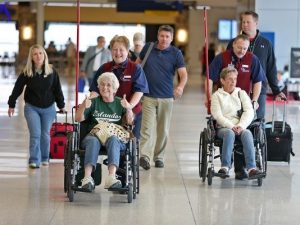 Always seek help where it is provided. Wheel chairs, escalators, passport control etc. We had four seniors who needed wheel chairs and the rest of us became escorts. It allowed us priority service at the airport terminals, at the cab service and at passport control. Here, I have to mention that the Amsterdam airport (https://www.schiphol.nl/en/)was the most courteous, fast and helpful when it came to escorting the seniors. One Dutch service woman was even conversing in Hindi to make us feel comfortable. To be honest and to be a little sneaky, let me tell you that our parents were so inspired by the senior Dutch workforce at the airport, they suddenly seemed all pepped up for the trip (For us that was a big advantage – happy family = happy travels)
Finances and some Ground Rules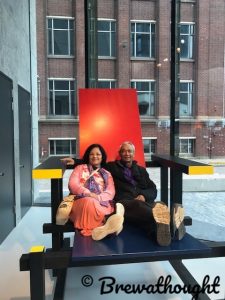 Finances can be an issue even if it is close family. We decided to open a corpus account that my husband would handle. Each family would put a predetermined amount into the card that would be used whenever we went to common places – food and sightseeing. My husband took the onus of getting travel cards for all of us. He and I became the treasurers of handling the common account. We advised the parents on better use of their foreign currency and how they could use them optimally for individual shopping and their own treats.
The idea of corpus money worked though it did involve a little of finance handling at the end of each day. My husband and I would account for the finances involved and then proceed. We also lay some basic ground rules that we felt worked on expectation matching. We showed them some videos of the cruise liner, we told them how the cruise provides for everyone's individual interests and that each one should go their own way when they wanted to enjoy something. Not everything needed to be done together and not everyone needed to do everything. We held the same rule while we were in the other two cities as well.
Packing
We focused on packing minimally. We understood that baggage could be an issue especially since we would be lugging it on our own. We made some small yet significant changes to meet the needs of our parents. We got new carry-ons, mid sized baggage with 360 degree wheel rotation and suitcases that were more functional than fancy. We actually made a great choice since we found all of us capable of wheeling our own luggage wherever it was required with a lot of ease.
Diet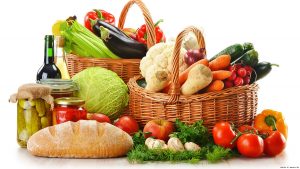 This was something we had to be mindful of. Like I mentioned before, we were a mixed bag of dietary requirements. We were of three kinds – Non vegetarians, Vegetarians and Non veg / Veg who can eat anything from the street! The cruise aptly catered for all our needs. In the other two cities, my husband and I took to the streets looking for good Indian food. The search was more like an exploratory walking trail in the streets of Prague and Amsterdam. We not just found food, but we found a whole lot of stuff within the city. This was something that just the three of us did and enjoyed it thoroughly.
Accessible Hotels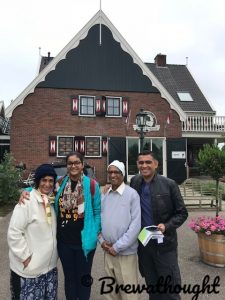 The choice of hotels was again a carefully thought over process. Since it was our second time to Amsterdam, we had a fair idea about the transport system and we could book good hotels close to the metro station. Honestly speaking, parents were not too sure if they could take public transport and if they would be upto it. All that changed when we took them on a ride on the day we landed. They were so impressed with the same that it was public transport for them except for a few places where Uber came to good use. The free wi fi concept across Europe helped us connect with almost all apps on our phones!
Down time and give yourself time too
Always keep time in buffer. Do not hurry and don't be too touristy. These were some rules we went by. We knew that we could have a good time only if the health of each person in the group was good. That included us as well. We had planned every city and each day to the closest possible hour and that is when we realised that down time is something we must buffer for. So what would usually take two hours, we catered for three. If we had to give up a place, we did it with pleasure. If we wanted to just enjoy the view and sit by ourselves, we allowed that. My husband and I were mostly on top of things but we too decided to head out and have our little fun. We would leave our daughter with the grandparents and head for a little night life wherever possible (A huge bucket list tick off happened at Amsterdam, if you know what I mean!)
Learn to Manage your emotions and other's emotions as well
For me, this was something that was the biggest rule and take away. Call it my line of work or the interest in human behaviour, I was pretty sure that for a group as big, there were bound to be conflict of interests, some ego plays and unforeseen not so great eventualities. Thankfully, those were not big. Our parents have known each other for over sixteen years but travelling in a group, the dynamics do play. It is my sincere advice that we are mindful and conscious of our emotions. If we can manage that, then managing others emotions can be easy. For me, this was a challenge because I consider myself to be an empath. For me conflicts do not work and if even one person is unhappy, it does not work for me. I made the choice of being in charge of my emotions because no matter how much we plan, we can never plan for emotions running high – and by that I mean – good or bad emotions.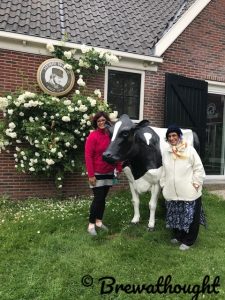 We had a successful fifteen day trip to Amsterdam, cruising along the Norwegian fjords and Prague. Our parents were tired but not unhealthy. We all came back with lovely memories and an unexplained zeal for life. I could sense the satisfaction that my father in law had, the sense of achievement of my mother and the utter bliss on my father's face once we wound up. Our trip was interspersed with our own singing (thanks to my evergreen mum in law), walking, exploring and fun in every way possible. It was a great way for my daughter to bond with her grandparents and also to sensitize her to the needs of seniors. We not only completed a power packed holiday but we all came back as better people with stronger bonds with each other. I constantly joke, if I was asked what has been your greatest personal achievement, I will never hesitate and say it is the "Big Fat Family Holiday"
Picture Courtesy – amazon, swimming.org, tripsavvy, planetminecraft, travelclinic, quora, nomaadshostel, axisimaging