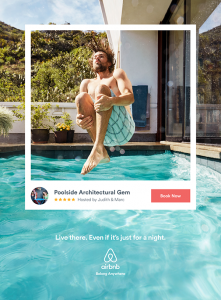 Sitting in the back seat of my Uber, like usual I pulled out my phone to see what the social media was upto. Since I love to travel whenever I can, I "follow" a few companies, people and influencers on instagram. Needless to say, my favourite is #airbnb. Seeing the beautiful locales and the most recent, "Stay for two nights in the Great Wall of China" had me thinking about their ad campaign last year on print media. I recall it so distinctly. The front page of the newspapers had this striking full page ad. A close up of a man jumping into a pool with the kind of glee and excitement of a child.
It took only seconds for me to get transported to my last travel. Much as I wanted to recall, I just could not think of one time when I probably experienced the happiness that the man in the ad seemed to be having, even though I recently did a trip to Norway.  Had I been working so hard? Been so busy? The one thing that seemed so striking to me did not resonate with me at all. My job profile was about traveling. In fact, because I love travel, I took up this job. Yet traveling on work was not the same. Leave alone vacation, vacation was more about my kid and rest of the family less about me.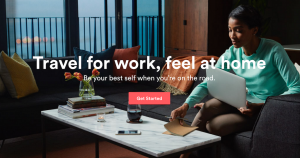 In the dawn of the moment, I realized how much I was missing the true sense of "travel". I rummaged through their insta account and figured what it was about, when I was in for a surprise. The ad spoke of having a time like this on business travel! Curiosity got the better of me and a few search clicks and articles down, I was both amazed and happy to know that airbnb was not just about homestays for vacationing travelers but about homestays for business travelers in a big way.
I thus, wanted to share what I learnt about Airbnb's latest initiative:
Feel at home, even while traveling for work
Work can get the better of you and the only thing that helps you take the stress out of work is getting back home. Aribnb's homestays offer just that. A place of work by day and a home by evening. It is almost like working from home.
Convenient Locations
The homestays are located at convenient locations in most of the cities. Their listings for the business travelers are more in the city than the suburbs thereby making it highly convenient to commute to client locations or to meetings in the office.
Living with the locals
Business travel also means some "off" time at the end of the day. Living with the locals help in connecting with the local food, culture and places to visit – all served by an enthusiastic local host.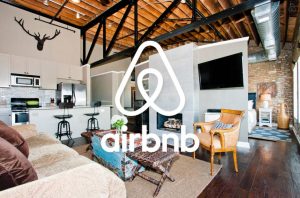 Business amenities
All homsetays have amenities required for business – wifi, printer, white board and some even have meeting areas earmarked for discussions. Not to forget, a well stocked kitchen with a coffee maker (my favourite!).
Affordable
The company spends a lot of money in booking comfortable hotels and it has a limited budget to work around. Booking a homestay is not just affordable but also helps the company to get a good deal in their budget.
Extended stays
Homestays are the perfect place to extend business travel and convert them to vacation. There is no hurry of checking out on the day promised. Homestays are generally flexible in extending stays either for work or to combine vacations.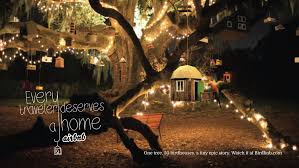 Offsites
A homestay becomes an ideal place for team offistes and other training programs. The team tends to come closer in an informal setting and can prove to be a great bonding exercise since everyone shares the same roof.
These are probably some of the reasons that I could think of. I am pretty sure when I experience business travel with Airbnb, there will be more to add. I can vouch for some friends who use it regularly and do not want to go back to being in a hotel.
Airbnb is generally offering great discounts and travel credits to companies that are booking their business travel stays. At prices that they are quoting with the warmth of a homestay and a feeling of being informal at work, must say this is one great strategy that Airbnb has come out with. I can't wait to let my company let me choose the airbnb I want to…just that I need to convince them of having the next annual day overseas!!!
Pic courtesy – Technobuffalo, viralblog,akafig