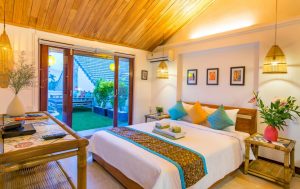 While a lot of people have been talking about homestays being the preferred choice these days amongst travelers of every kind, many of us may face the dilemma of "how" to go about choosing the right homestay.
The word of mouth reference from friends seems like the best way to ensure a delightful and safe stay, there may be times when we have to make choices on our own in a new place.
As travelers,  the choice of homestays is ever increasing in the Indian market. I just decided to give you a heads up to 10 things you must look at while zeroing down to any homestay.
Conveniently located
The location of the homestay has to be convenient. Easily accessible from public transport, market areas and the city. Unless you are specifically looking for being away from the city, the location must be a place where local commutation is easy.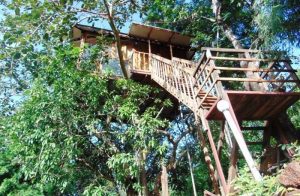 Reviews are available online with reference checks
The homestay must have reviews available for you to check online. A Tripadvisor rating always holds good in short listing the places you are looking at. You may want to read reviews from the likes of tripadvisor, lonely planet and other popular Online Travel Agents (OTAs)
Warm and easily accessible hosts
The hosts of the homestay generally live in the property. This is a benchmark to decide a good place for yourself. Hosts should be warm and easy to approach. At the very outset, while shortlisting, you could check how early they respond to your mail, how easily are they available telephonically and are they able to provide you with relevant answers to your queries.
First hand local information
The place must have people who live or work there providing you with information about the place, culture, commute, places to visit and everything "local" about the city that you are visiting. Travel tips, guides and quick trivia should be part of the conversation you have with the hosts or the staff.
Homestay must have a soul of its own.
The home in any city reflects local culture and flavor. The homestay should must have a "feel" and "sense" of being part of the city. The décor, aesthetics and interiors must make you feel "at home" and a "part" of the city.
Comfortable rooms of 3 * hotel standards
The rooms must be well ventilated, clean, hygienic and like a 3 * property if not better. The rooms should be comfortable with basic amenities and should give you a very "homey" feeling.
Breakfast and home made meals
The concept is that of a bed and breakfast so check the kind of breakfast menu being served. Is there a flexibility of having the meal you prefer or is there a set menu that you have to go by. Check if there is an option of the other meals of the day. If so, are home made meals being served or meals are ordered in.
Flexibility of using amenities
Check the amenities within the homestay. There could be availability of parking, play area, a meeting room, wifi. There are some places that even provide you with local transport etc. Have a look at what is being offered and check the usage fee.
Crowd friendly but not crowded
The homestay should be friendly towards its guests and should use discretion with regards to the choice of guests it is hosting. Thereby, ensuring safety of other guests. It should not be utterly crowded that you do not feel comfortable.
Privacy but not Private
The homestay for all reasons is a house open to visitors. However, it should ensure your privacy amongst all the other guests. In the meanwhile, it should also not be too private that you are just a guest and don't get an opportunity to be part of the family hosting you.
Armed with these basic tips, homestays are a great choice for vacationers, business travelers, students, solo travelers, women travelers.
With the statistics all in favor of this growing segment in the hospitality industry, you can be assured that homestays are here to "stay"!
Picture Courtesy – agoda,booking.com,smartstay,karmawaters