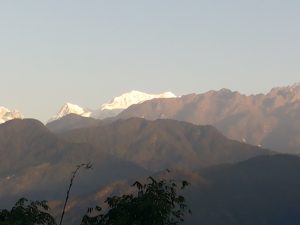 Each time I visit Sikkim it serves me with something new, unique and unexplored.  Very much like the humble, friendly and courteous Sikkimese people, Sikkim surrounds me with warmth, natural abundance, joy, happiness and positivity. Perhaps it has to do with the beautiful prayer flags that blow endlessly through the highway and in every house that I lay my eyes on.
On a spiritual journey, I looked forward to the Buddha Park that is located in Ravanlga, a tiny village in South Sikkim. Better known as an adjoining village to Kewzing, the Tathagata Stal is popularly known as the Buddha Park.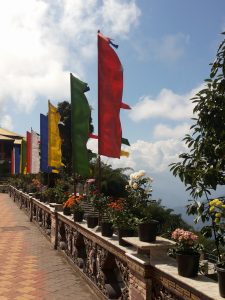 Approaching Buddha Park, I could see the enormous Buddha statue from afar that sits with an unexplained splendor in the middle of the Park. The prayer flags beckon you to uplift yourself. The entire park can be covered on foot (which takes as much time as one wants to – you can even spend the whole day!) or in the Eco Car (for a nominal fee to be paid with the entry fee) that takes you straight to  the statue.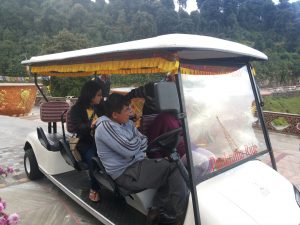 The inside of the statue is mesmerizing and one can sense the "sound of silence". A winding path that leads to the top from the inside the statue, we see the story of Buddha from his birth to the attainment of Nirvana on the walls.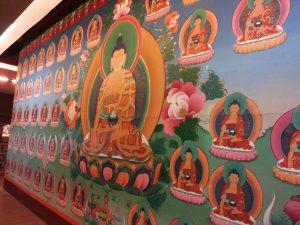 Bright and vibrant, one experiences a sudden spurt of energy and enthusiasm to reach the top. Inaugurated by the Dalai Lama himself, the Park took 7 years to build before it was opened to public. It is a must visit!
First published in – 
https://economictimes.indiatimes.com/magazines/travel/sense-the-sound-of-silence-in-sikkim-the-land-of-buddha/articleshow/49829631.cms