Twenty years of being a wordsmith and twenty years of travelling – Amrit had it all as a journalist. After all those years, she wanted a more stable life and fulfill her dream of having her own place in the hills – one she could call her holiday home.
She started to look out for places near Bhimtal. Little did she know that it would be the beginning of a love affair with the mountains. The first look of the gigantic mountains from a plot of land in Jungalia village settled it for her. She loved the locale and before she knew it, she was building her dream home! It turned out to be everything she had dreamed of – comfort, class and aesthetics.
She slowly started living in and out of "Juniper – with a gorgeous valley view", as she lovingly called it and realized that much of the beauty of the mountains could be enjoyed staying in her cottage itself. This gave her an idea of sharing the place with tourists and travellers who would like to experience a mountain village.
She started out on a shoe string budget with zero experience in hospitality. Amrit knew enough from her travels what a traveller looked for. She took efforts to tweak up the place accordingly and soon made her cottage an elegant, cosy, warm and comfortable homestay.
Amrit recalls fondly how she happened to hire Krishna, the care taker who has turned out to be a very trustworthy and enthusiastic individual. The cook and manager at Juniper, Krishna Chandra, is a local person whose family has lived in Kumaon for generations. He is enthusiasm can be seen in the way he goes the extra mile to make a guest request happen. A chef, a manager and a gardening enthusiast, Krishna holds  a mine of information on local plants and flowers.  A true man friday!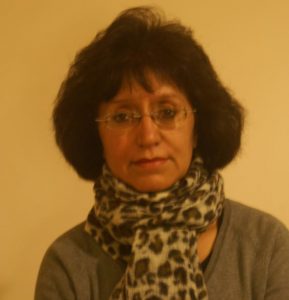 The first guests at Juniper were from the music industry and interactions with them led her to believe that feedback would help her make guest experience much better. And like they say the rest is history! Amrit is now focusing on giving her guests a village experience from the comforts of her homestay. She hosts the "Lunch @ Pappu's", an experience that offers a glimpse of a typical village household. The guests get to visit Pappu's home for a healthy organic lunch. It starts with interaction with the family, a small stroll in their kitchen garden and a peek into how the meal is prepared.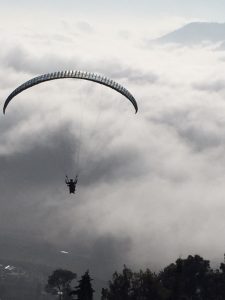 Going ahead, Amrit hopes to have her guests spend some time at the village school, get them to farm with the local farmers and offer village tales that make their visit not just memorable but an experience of a life time.
Picture courtesy – timesofindiablog, unhotel, tourismofindia