On an unassuming morning, I was trying my best at losing weight. Having joined an aerobics class I marveled at some women who could be so fit and energetic. One of them caught my attention. She was the one with twinkling eyes and a broad smile trying as much as she could in the class. As I got to know her a little more with her smile, I finally decided to say "hello".
This little "hello" introduced me to a woman who epitomizes grit, determination, empathy and will power. Being a "fauji" wife is a tough job already but I understood that she had just embarked upon a journey in entrepreneurship and it caught my attention. That, my friends was almost 6 years ago. Having moved back to Mumbai, I again bumped into her and we caught up on a quick chat. Humble as she is, she decided not to speak too much about her achievements yet I could sense that the glitter and glimmer in her eyes had become more intense than I could recall.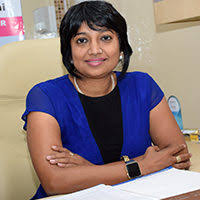 So I decided to know more about her, to know the magic behind that shining eyes and heart melting smile. Ranjeeta, is the Founder Director of Saarathi Healthcare Pvt. Ltd, Saarathi Healthcare Services, Prometheus Healthcare Solution Pvt. Ltd, Vivra Wellness Pte. Ltd. Her organization aims to provide patient care and management. She operates out of India, Singapore, Cambodia & Vietnam. I was very keen to understand her area of business and as we progressed in our relationship, it became clearer that she wanted to make a "difference" to patients. She embarked on the journey back in 2008 with a very clear vision – providing healthcare and patient services. As they say, there is no fire without spark and her spark came in the peak of her career (she was working in the Pharmaceutical space for over a decade with some of the best known companies).
"Saarathi" was born because of her own struggle with cancer. She says, "Life is full of mysterious surprises, at the peak of my career I was detected with breast cancer, fortunately in an early stage, which I managed to fight through bravely and survived with resolve." However, the journey turned out to be a challenge as she went through many stages of the treatment and what held her through was the support of her friends and family. It was at that point in time that she began to think of the plight of all the patients who do not receive timely assistance during their treatment. She adds, "It became the turning point in my life where I was able to realize what I really wanted to do –that was when I conceptualized "Saarathi".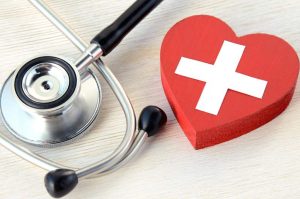 As I tried to understand patient care better, she helped me with some insights on how it worked. She explained that Patient care means facilitating a symbiotic relationship between the doctors, patients, pharmaceutical and healthcare companies. It is a 360 degree approach that focuses only on one thing – the wellness of the people combating chronic and critical illness. So imagine, if you are a patient and though you are only used to meeting the Doctor and going for regular follow ups, you now have someone who calls you regularly and talks to you, cajoling you, pushing you to have your medicines on time. The voice empathizes with you and goes beyond by understanding you, feeling your pain – both physical and emotional and supports you through the phase. Suddenly, the meaning of the word "Saarathi" made so much more sense to me.
She added that "Saarathi" strives to use various combinations and services for Patients by providing them better treatment. The use of technology like CRM platforms helps in providing customised and ready solutions to every user – the patient, the industry as well as the Doctors. Her journey was not easy, the idea of a service like this was very niche. She recalls how in the beginning when "Saarathi" approached the Pharma companies with a service which was still a newer concept, there was resistance from every possible person. Business houses were not comfortable in forgoing their set practices which have been in vogue for decades.
Says Ranjeeta, "The intentions were noble, and so was our grit and sincerity to deliver. "Saarathi" persevered and finally few forward-thinking companies/management agreed to adopt our concept on a trial basis. Our first client was Dr. Reddy's Laboratories which was soon followed by UCB and Novartis. The positive feedback from patients increased our own resolve and also instilled confidence in the clients in our concept of patient centric healthcare models."
As she recalls her journey that started with a single 150 square feet shanty close to VT in Mumbai, she adds that it was her client's full faith on her capability to deliver. Reminiscing she adds, "It was just the passion and a handful of faithful employees that kept me going at that time."
And today, "Saarathi" is recognized for their deep understanding of patient needs. In the past seven years of operations, "Saarathi" has worked with more than 5 lakh patients, a team of 300 plus Counselors/Paramedics are constantly working in more than 24 Therapeutics areas with a network spread over 40 cities with more than 300 educators servicing patients. With the array of trophies and awards one can see at the office, they bear testimonial to the journey that began with a vision and continues to do so.
So who is Ranjeeta as a person? She is like any of us, loves to read and travel, dabble in cooking and dotes on her teenage son. Like any other woman, her daily concerns are with regards to her home, her son Vivin and her "Saarathi". She carries no air around her she regards her work as her passion. She adds that, to her, the most successful day is when she can bring a smile on her patient's faces.
Her vision along with her 350 strong team is "To Democratise Healthcare World Over". Ask her if she has ever "suffered" being a woman leader, she looks at me with amazement as she says, "In fact my aim is now to support and motivate all women… give them opportunity to work… (we have 80 percent women employees) – who love to take risks, believe in themselves, can look beyond and walk their own path."
I never regret the day I decided to introduce myself to Ranjeeta. She gave me a reason to believe that with passion and determination there is no reason why one cannot succeed albeit with a few pitfalls. There is no reason why one cannot be an individual taking risks to follow what the heart tells them to. There is no reason why one should not embark on the journey that the soul seeks out to. While awards and trophies are ways to recognize the wonderful work that one does, it is the peaceful sleep and the energetic morning that defines a person's success!
*Ranjeeta Vinil is a proud "fauji" wife to a Senior Naval officer, a mother to teenager Vivin,  She can be reached on

[email protected]

and www.saarthicares.com
Pic courtesy – Saarathi Healthcare, Linkedin pic, IBM, medline, geisinger,